the Visit Of Turkish Naval Corvette "tcg-büyükada (f-512)"
Kuveyt Büyükelçiliği
13.10.2016
THE VISIT OF TURKISH NAVAL CORVETTE"TCG-BÜYÜKADA (F-512)"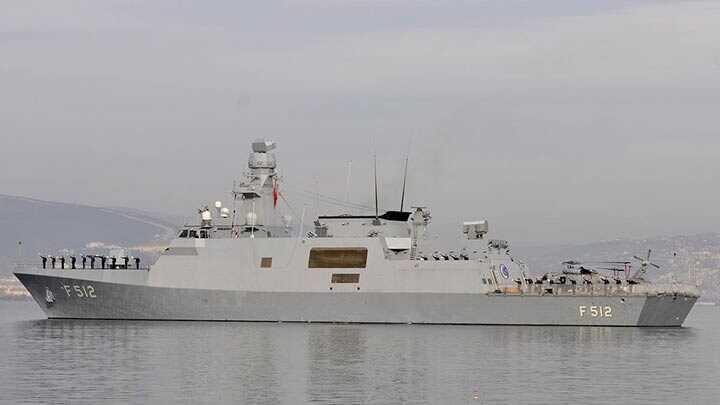 Turkish Naval Corvette "TCG Büyükada (F-512) will arrive friendly and brotherly Kuwait on 17 October for a three-day port visit. The visit is aimed at further strengthening bilateral ties and cooperation between two friendly and bortherly countries-Turkey and Kuwait.Both countries have traditionally enjoyed close, friendly relations which covers a broad spectrum including trade, investment, human resources, science & technology and defence.
TCG Büyükada is designed, developed and built by Turkish engineers at Tuzla (İstanbul) Naval Shipyard as a part of MILGEM Project and laid down on 22 January 2008, launched on 27 September 2013.
It is a guided-missile corvette which is powered by two Diesel and one LM-2500 Gas Tribunes. Its tonnage is 2400 tone.
TCG Büyükada's weapons system include: 1x76 mm OtoMelara Super Rapid Gun, 2x12,7 mm Aselsan STAMP, 8-Harpoon Surface to Surface missile system, 21xRAM (PDMS) Surface to Air missile, 2x324 mm MK-32 and MK 46 Torpedoes, 6x DSH Anti-Sub rockets, as well as electronic warfare systems. TCG Büyükada also has S-70B-Skyhawk Helicopter abroad. The ship is commanded by Commander Berke Uraz, and manned by 20 Commissioned Officers, 69 Petty Officers and 37 Seamen.
This is the second goodwill visit of TCG Büyükada to Kuwait. The first visit was on 17 March 2015 to participate in "Eagle Resolve-2015" International Naval Exercise.
TCG Büyükada can be visited on the Shuwaikh Port No B-6;

on17th-18thof October, 2016 between 14:00-17:00 hrs and,

on 19thof October, 2016 between 10:00-12:00 hrs.